These QRDee shaped Bases and Quick Release Controller Plates are for mounting controllers to the centre bar of the seat.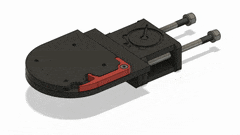 You may have to drill holes on your rig to fix the QRDee Base to them.
If you can't find what you need, please use the contact us form to get in touch.